One-on-one counseling for adults in Washington State
​Specializing in LGBTQ+ and neurodiverse communities.
Felicia Keeton-Howard | LMHC | trauma therapist | Seattle, WA
Are you are full of ideas and potential, but struggle to get started?
Are you struggling to get stuff done?
Would you like to feel more present in your life and relationships?
Many of my clients are self-diagnosed or diagnosed later in their life as neurodivergent. They have spent years accumulating harmful negative beliefs about themselves that hold them back from reaching their goals, maintaining fulfilling relationships, and understanding themselves on deep level. It may feel impossible to address all of this on your own, but you don't have to!

Together, we will sort through the barriers keeping you stuck, help you learn to regulate strong and confusing emotions, and give you tools you will be able to use to take charge of your life.
---
Who I serve...

---

Adults, mostly between the ages of 20-60, who live in Washington State.
People who are motivated to explore themselves deeply and have a desire to be present in their lives and in their relationships.
Those with marginalized genders and sexualities (LGBTQIA+, polyamorous)
Neurodivergent folks
Adult children of emotionally inaccessible parents
Those questioning or deconstructing their religious upbringing
​New residents of Washington State
Anyone who wishes to examine and deconstruct systemically oppressive biases/beliefs within themselves (patriarchy, whiteness, ablism, homophobia, xenophobia, racism, etc.)​​

​

I've heard clients say...

---

"I get so overwhelmed by my emotions and it makes it hard for me to communicate in my relationships."
"Deep down, I don't feel very good about myself."
"I don't understand why I keep ending up in the same types of relationships. I want to understand my patterns and find fulfilling relationships."
"I feel tense and stressed all of the time."
"When I am in conflict I completely shut down. I want to understand what is happening to me and what I can do about it."
"I can't bring myself to be vulnerable with other people. It feels too hard. It makes all of my relationships feel superficial and disconnected."
"I keep yelling at my kids. I don't want to, but I get so overwhelmed."
"I have so many past experiences I need to work through, but I don't even know where to start."
The word 'pursue' suggests a continuing effort to reach or attain something. This implies a time of mindful focus, determination, and tenacity. Pursue You refers to the continuous process of curiosity and self-discovery that paves the way to a deeper, more authentic life. Therapy can be a guide and support as you form and pursue your goals, big or small. ​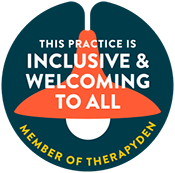 ---
"Loving ourselves through the process of owning our story is the bravest thing we will ever do."
-Brené Brown
---
If you are experiencing a life-threatening emergency, or need to speak with someone right away, please use one of these services

Emergency: dial 911
King County Crisis Line: 866-427-4747
National Suicide Prevention Lifeline: 1-800-273-8255
Your nearest ER.


felicia@pursueyoucounseling.com • (360) 453-7510 • Seattle, WA
​